This is a legacy post, written originally in 2005.
I, Nick Touran, built a bubble wall. You can build one yourself if you want. You can follow my example.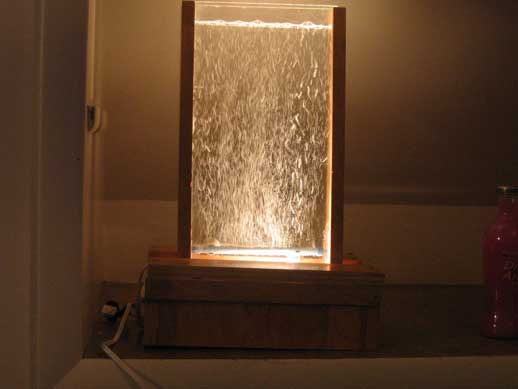 What is a bubble wall?
Basically, a bubble wall is a thin, clear wall of any size that is filled with water. Bubbles rise up throughout the entire wall and are lit up. It is basically an inch thick empty bubbling fish tank. I saw a 6-foot tall one in Las Vegas for $2,500 and decided I would just make my own. Mine will be a little smaller so that I can transport it. 
Continue reading

The Bubble Wall