Autunite is a beautiful and rare uranium mineral that's common in Spokane, WA. That's a four-hour drive from my home in Seattle. However, in the 1975 out-of-print book "Minerals of Washington" by Bart Cannon, there is brief and ambiguous mention of some closer to Seattle in King County!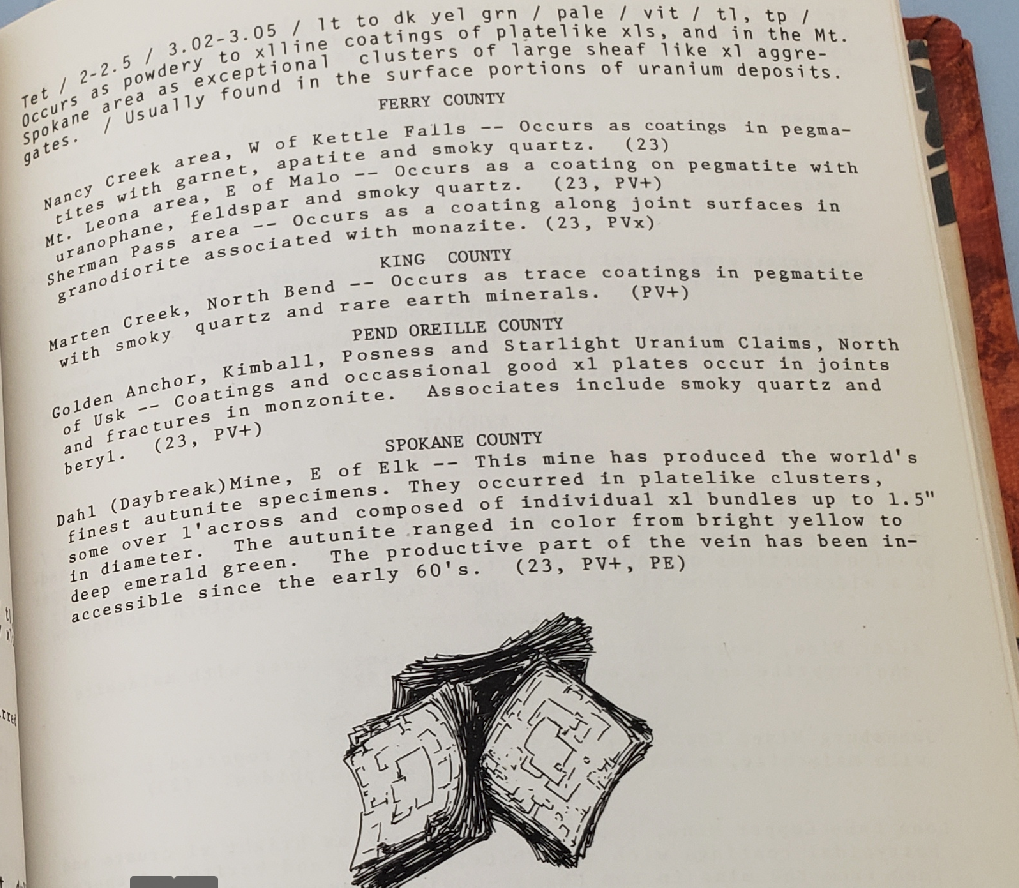 Marten Creek, eh? This one sentence appears to be the sole reference for this mindat entry, which appears to just be a random dot along the creek.
Marten Creek/Lake is also a now-unmaintained trail in the Washington Trails Association guide. So I figured, ok I'll just go do the Marten Lake trail and take my Geiger counter and UV light and see if I happen upon any pegmatite with smoky quartz. So Waffles and I loaded into the Subaru and off we went.
Middle Fork road is totally paved these days, so there's just about 0.5 miles of gravel at the end. Very easy access. The hike starts out as a walk on the road, and then a nice, fairly flat trail for 2.7 miles. The turn-off on the left to Marten Lake is not labeled, but you know you went too far if you get to a beautiful bridge about 2.7 miles in.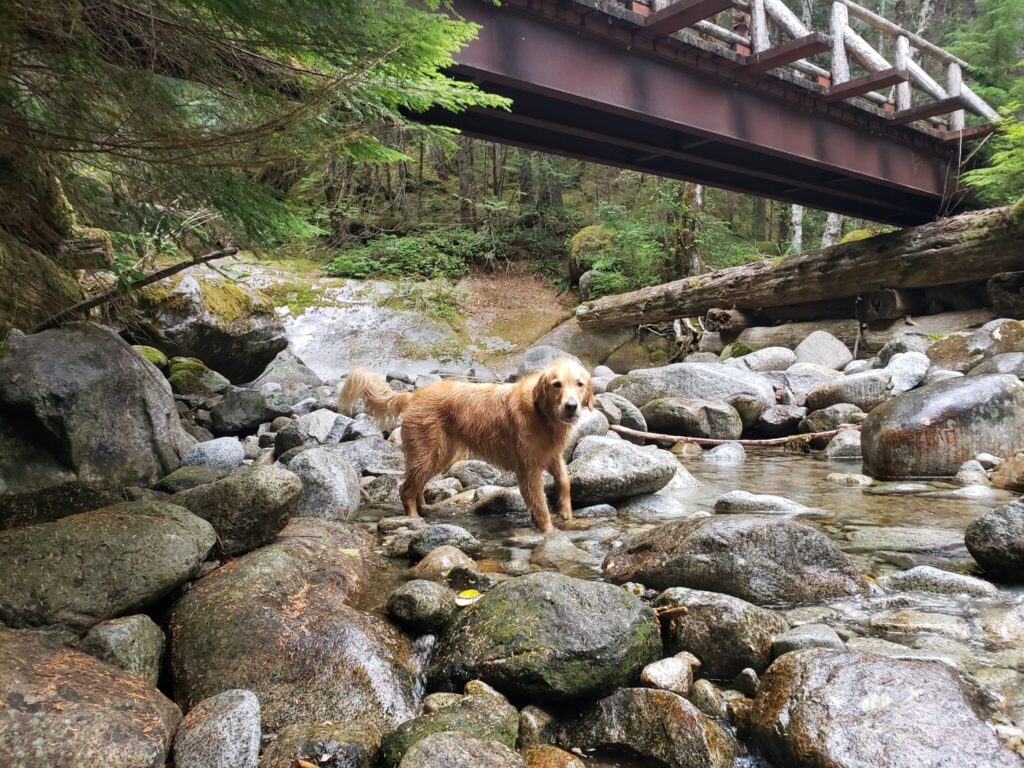 Continue reading

A casual failed attempt to find Autunite in Marten Creek