I've always wanted a weather/air quality station. So I built one. Here it is.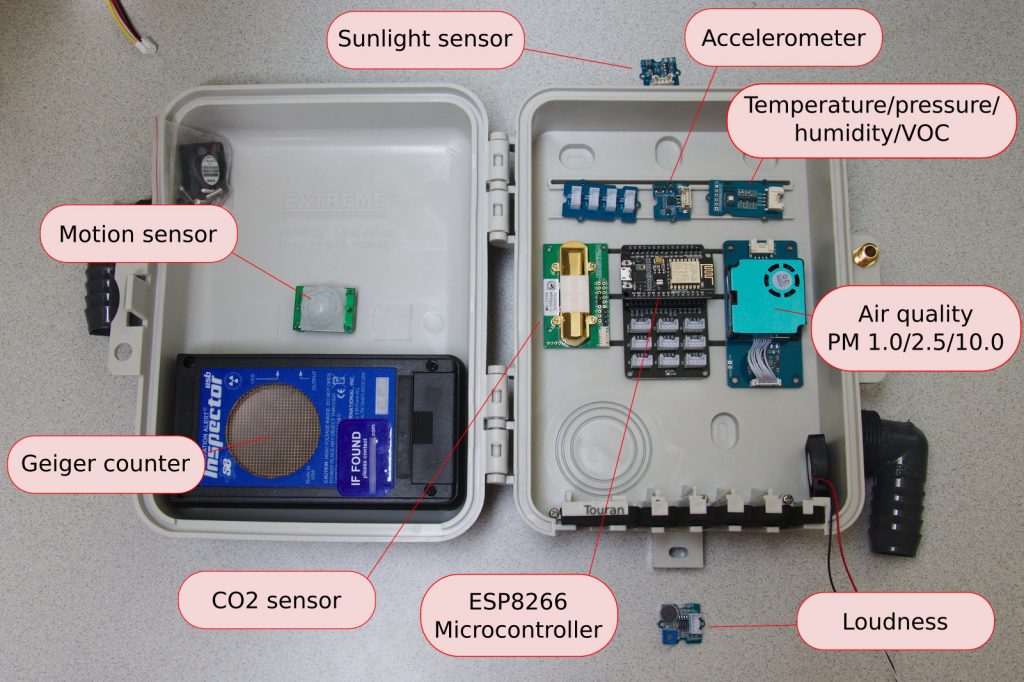 I'll basically detect whatever I can get. Here's the parts list so far (expected to expand):
As you can maybe see, I got most of these sensors with I2C interfaces from Grove, which has a really nice ecosystem with easily-interconnectable sensors. This is my first experience with the Grove ecosystem, and I love it. Very clean. Note, however, that I2C is not good for off-board sensors (so maybe not a great choice for the sunlight sensor which should be placed higher up).
Continue reading

Weather and air quality monitoring station with ESP8266 and Home Assistant