Autunite is a beautiful and rare uranium mineral that's common in Spokane, WA. That's a four-hour drive from my home in Seattle. However, in the 1975 out-of-print book "Minerals of Washington" by Bart Cannon, there is brief and ambiguous mention of some closer to Seattle in King County!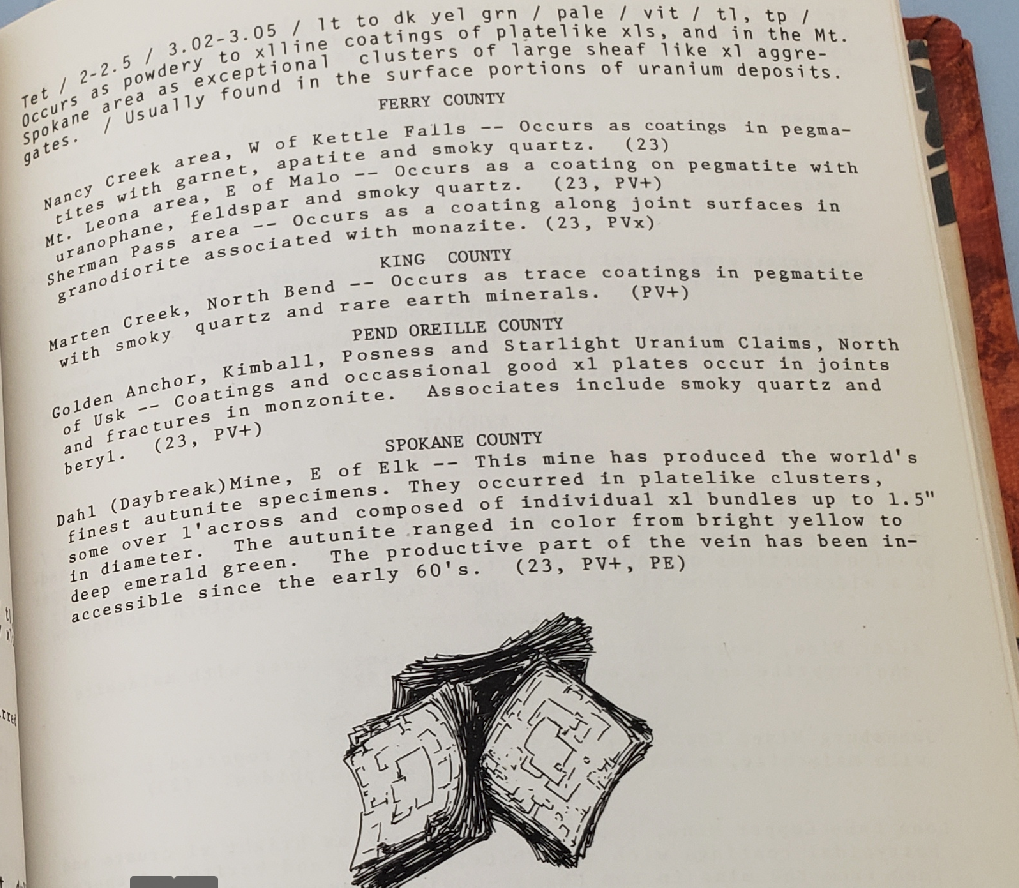 Marten Creek, eh? This one sentence appears to be the sole reference for this mindat entry, which appears to just be a random dot along the creek.
Marten Creek/Lake is also a now-unmaintained trail in the Washington Trails Association guide. So I figured, ok I'll just go do the Marten Lake trail and take my Geiger counter and UV light and see if I happen upon any pegmatite with smoky quartz. So Waffles and I loaded into the Subaru and off we went.
Middle Fork road is totally paved these days, so there's just about 0.5 miles of gravel at the end. Very easy access. The hike starts out as a walk on the road, and then a nice, fairly flat trail for 2.7 miles. The turn-off on the left to Marten Lake is not labeled, but you know you went too far if you get to a beautiful bridge about 2.7 miles in.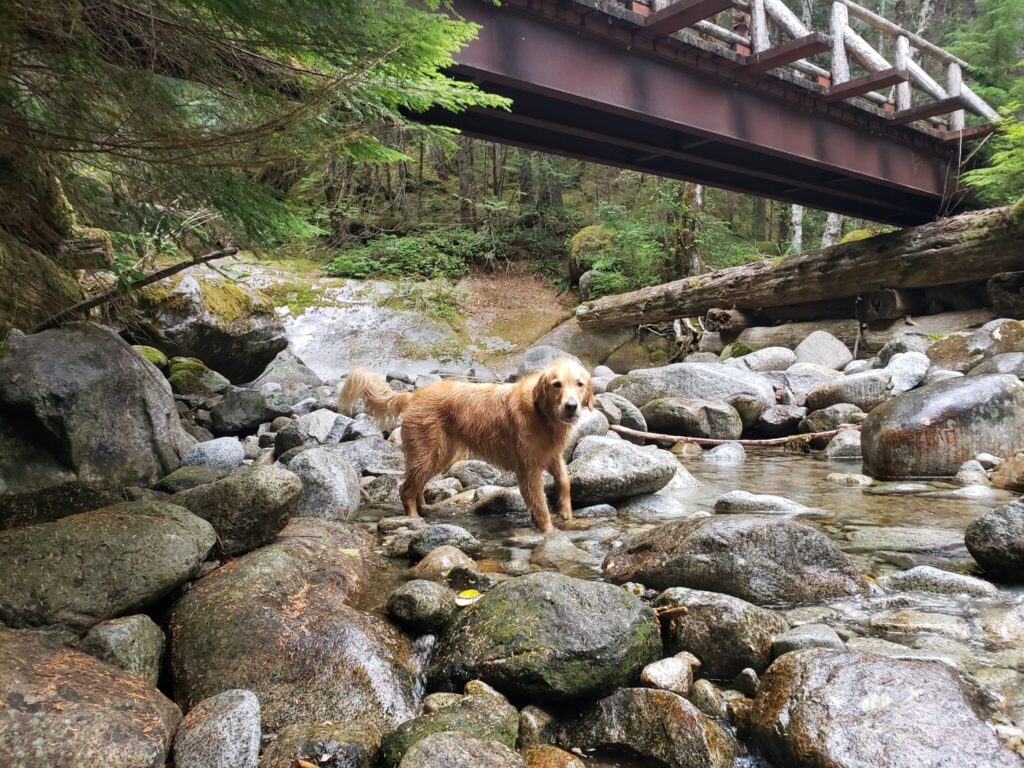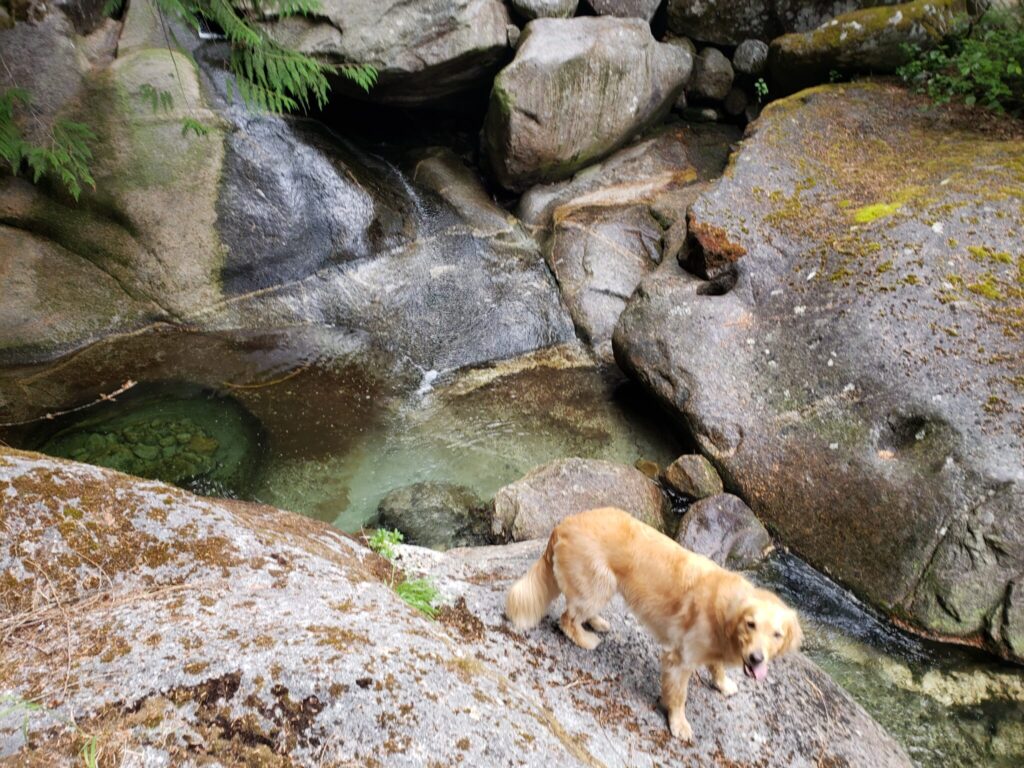 After this turn-out, things really start to climb. It's a bit ridiculous in that it starts out an OK climb but just gets steeper and steeper and steeper as you approach the top.
We did see some huge rocks along the way, and shot UV at them. Many of them seemed to have some smoky quartz but didn't really light up.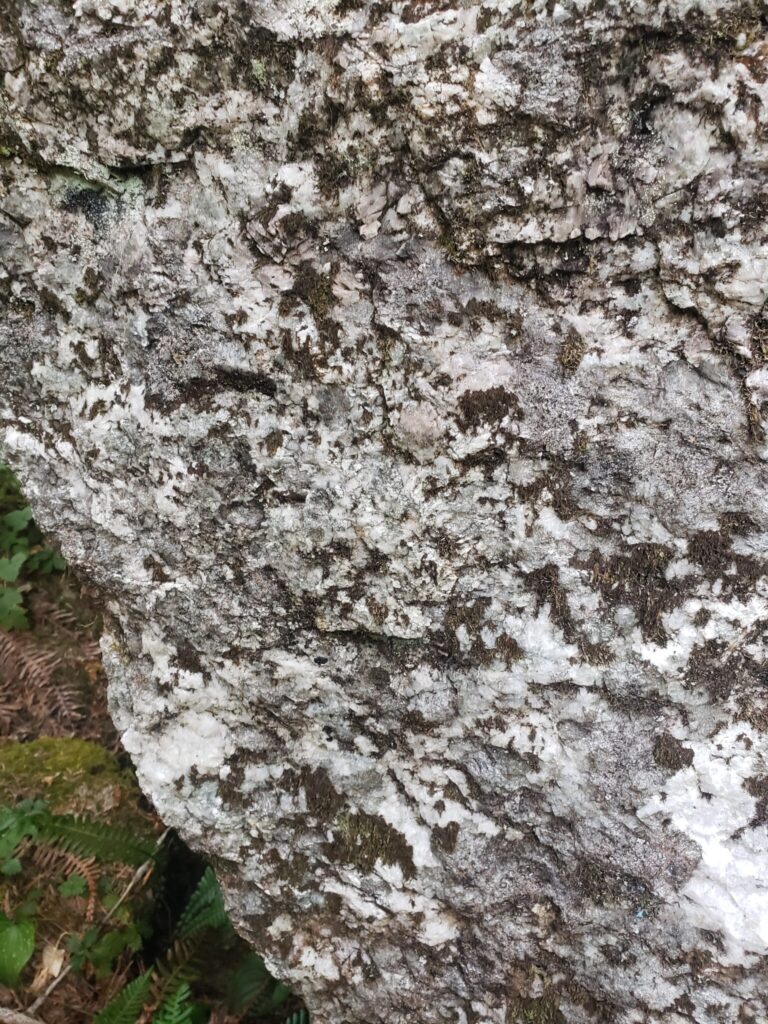 We made it to the lake at least.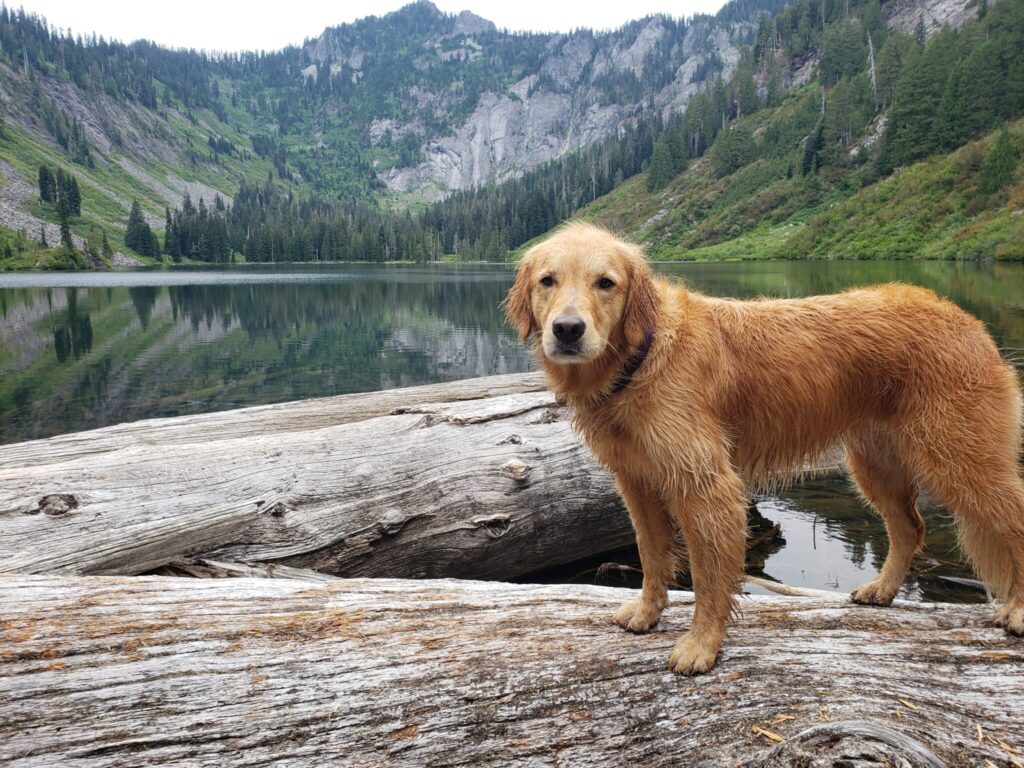 We did poke around on the rocks near the lake a bit, and did find some granite that registered about 5x higher on the Geiger counter than normal background.
Later as I looked harder though, and in the dark, it was clear that there is something lighting up UV in this rock! Maybe we're onto something.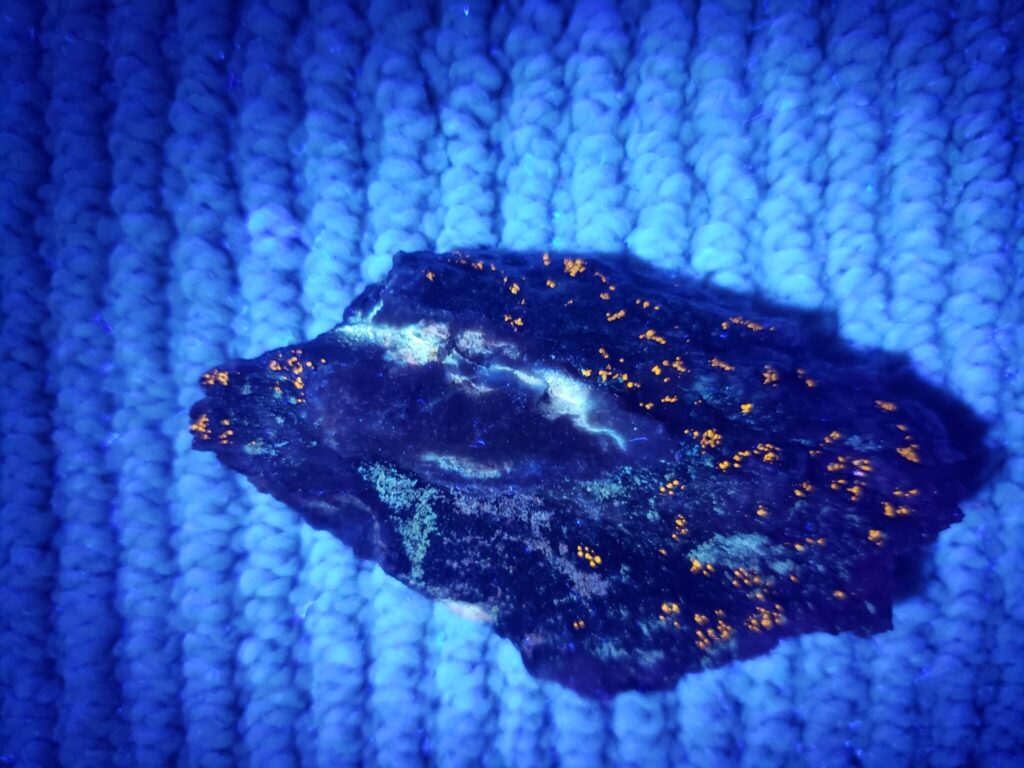 We were so tired from the crazy climb that we didn't go too far around. There are some incredible rock formations on the cliffs around the rock that seem like they might be fun to explore if you have more energy.
Going back down was easier and still pretty.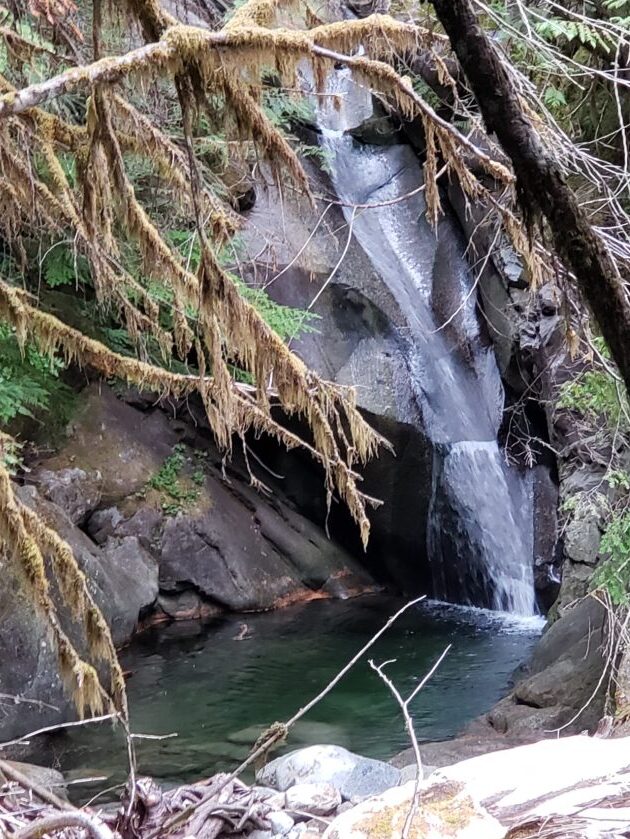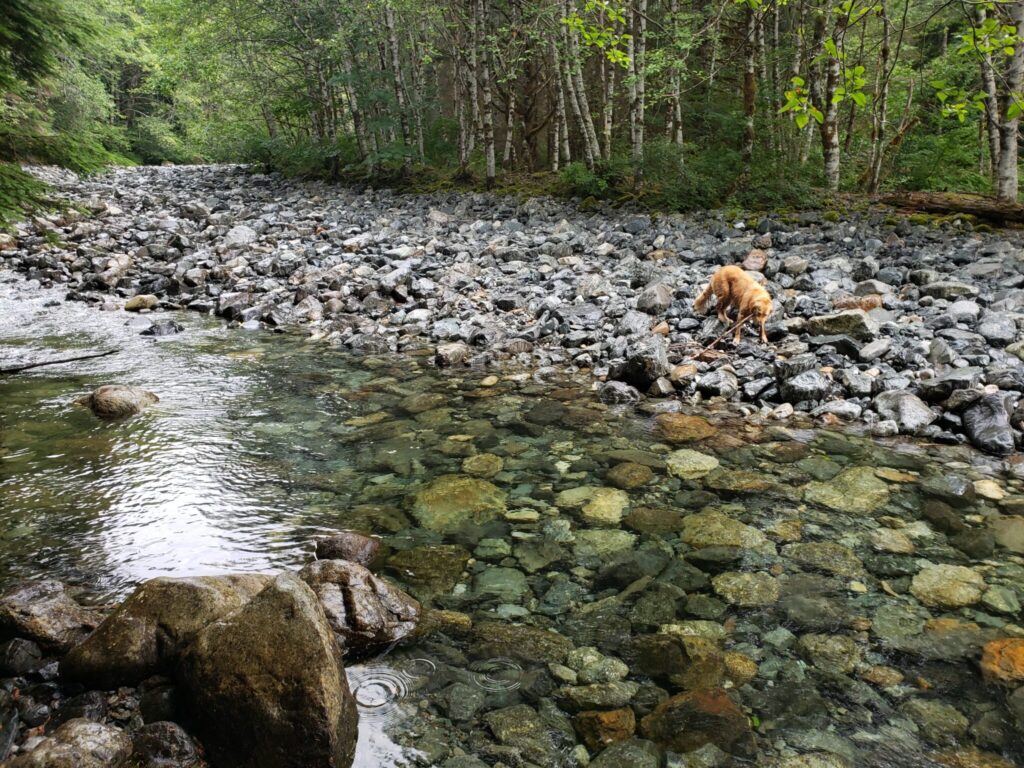 As always, it's nice to have OsmAnd+ or some similar offline map/gpx recording app. We did about 9 miles in 5 hours and 21 mins with 2650 feet vertical.