I happened upon a polar sun path chart a while back and really thought it was a great graphic. It shows where the sun goes each day as a function of the seasons. Behold: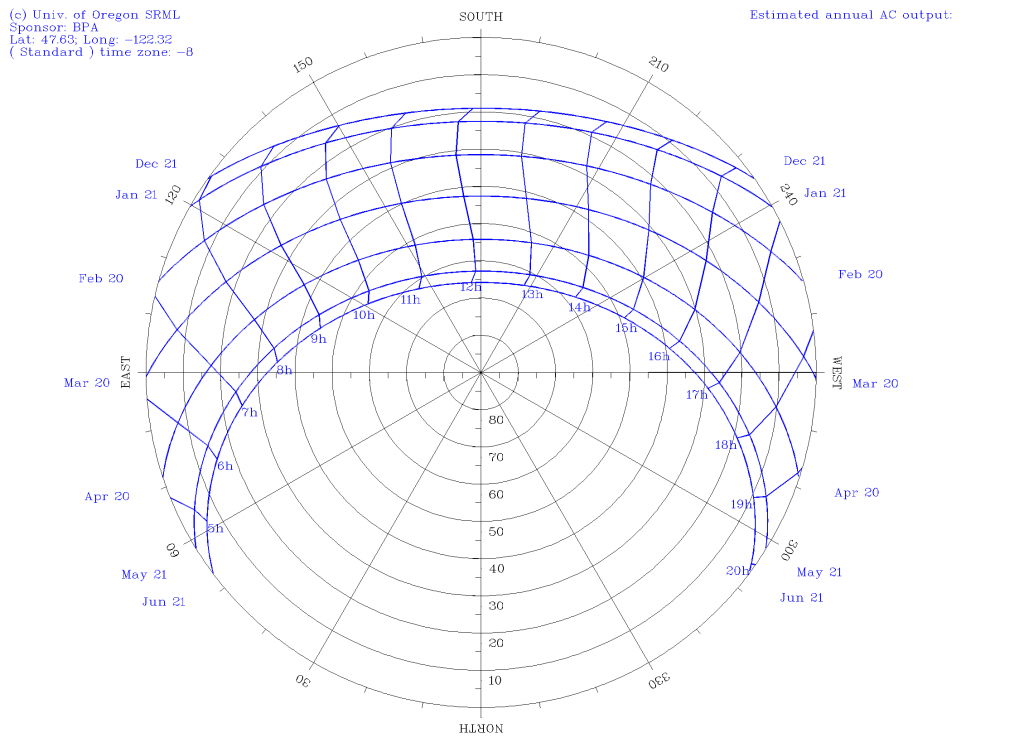 For Seattle, you can see at the top that the sun rises in the SE, peaks at 20° above the horizon, and then sets at 4:30pm on the winter solstice. Ugh. But in the summer, it's up from before 4am to after 8pm, and peaks above 60° . You can make one of these plots for your area over at the University of Oregon's Solar Radiation Monitoring Lab.
I liked this plot so much that I wanted to take it to the next level and see where the sun is live. In my experience with Python, I've grown to expect there to be sweet libraries that can compute stuff like that. Sure enough, there are a few. First, I found pysolar, which is really straightforward, fast, and simple. A few lines of code and I was up and running.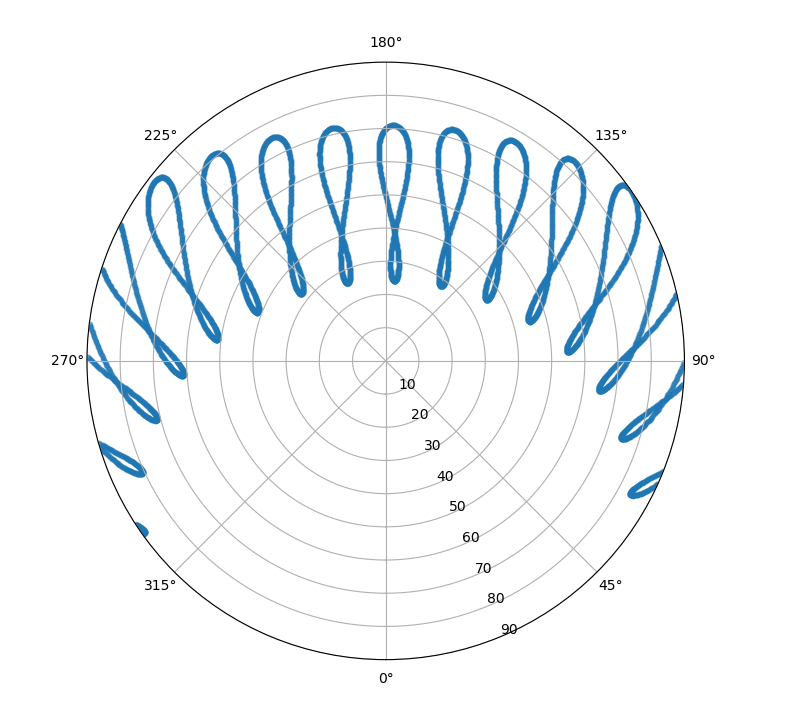 Continue reading

A live polar sun path chart (plus Moon and some planets)