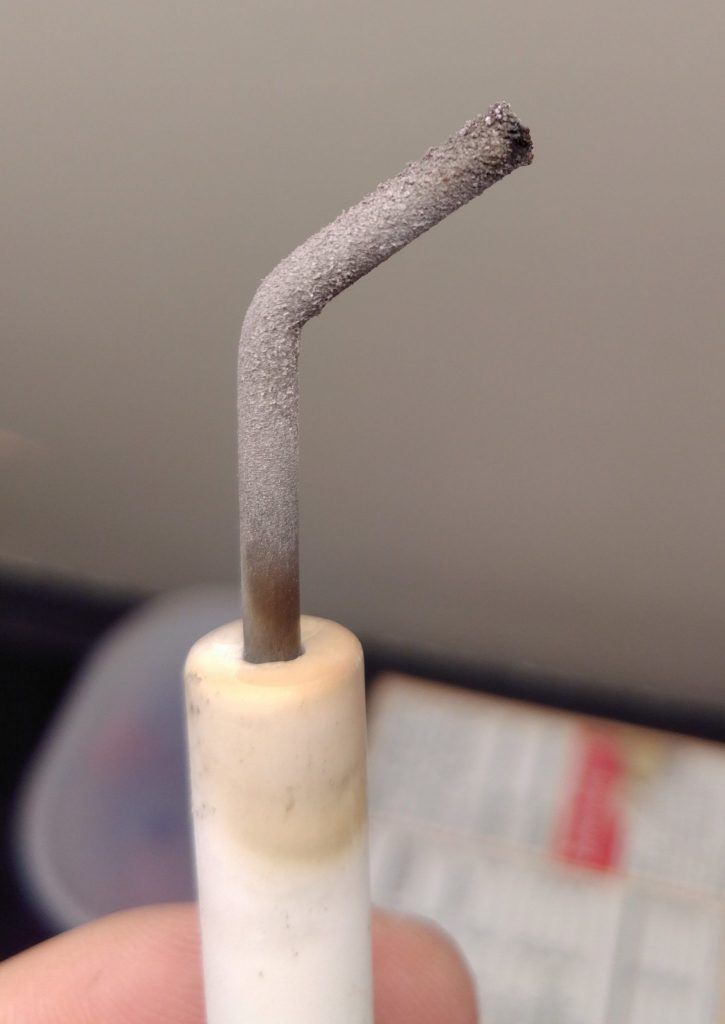 I've got one of those hydronic home heating systems where hot water from the hot water heater gets pumped to radiators around the house in addition to heating up water for faucets. A few days ago it died on me and threw an error code indicating something was wrong with ignition. I took a look at the igniter and found that it was full of an oxide layer.
After sandpapering it, it worked great, but I ordered a spare for when this inevitably happens again. Along the way, it occurred to me that it'd be kind of fun to have instrumentation on my hot water heater. I just got it up and running.
Way back in my first post about hot tubs, I used OneWire sensors called Dallas 18B20s (datasheet) with an Arduino 2009. They worked great at hot water temperature, so I decided to try them out again. This time, rather than using an Arduino, I'm using a ESP8266 microcontroller. These are cheap and have Wi-Fi, so I can easily get the data into my home assistant setup, just like I did with my mom's furnace, my doorbell, and other stuff.
Step one is to solder a bunch of sensors together. I wanted to get readings on all the different pipes going into and out of my hot water heater. I went down there and measured how much space I'd need between each sensor. Then I soldered them up. Notably 18B20s can work in "parasite mode" with just two wires, but there are problems with parasite mode on ESP8266's, and in prototype testing I was unable to get that mode to work. So I just wired them up to 3 wires. This tutorial is a good one for wiring up these sensors.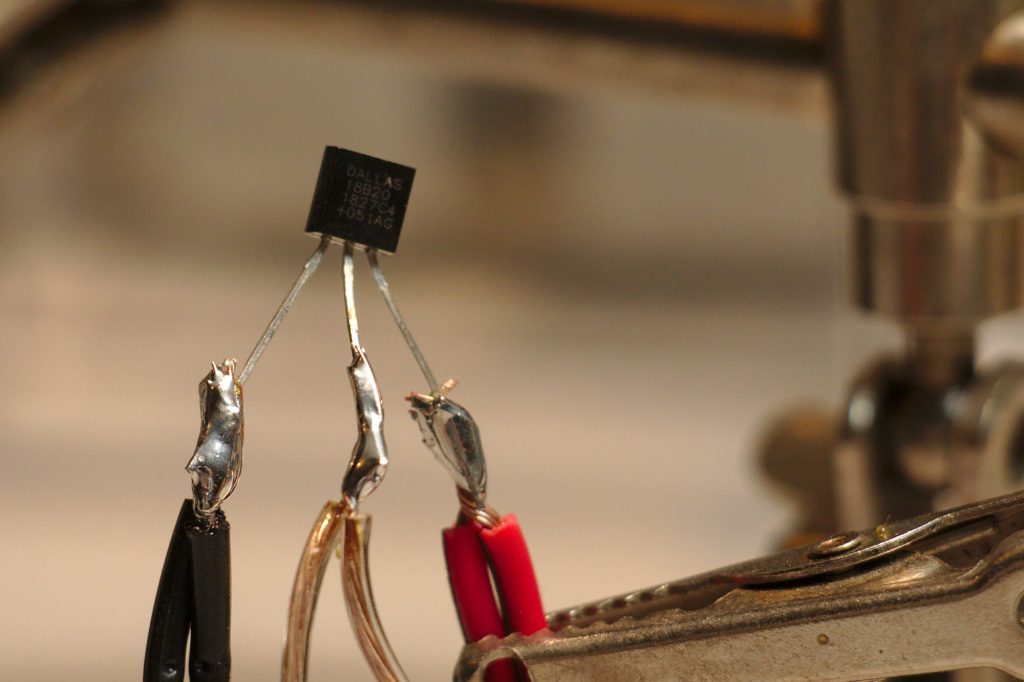 Continue reading

Adding temperature sensors to a hot water heater