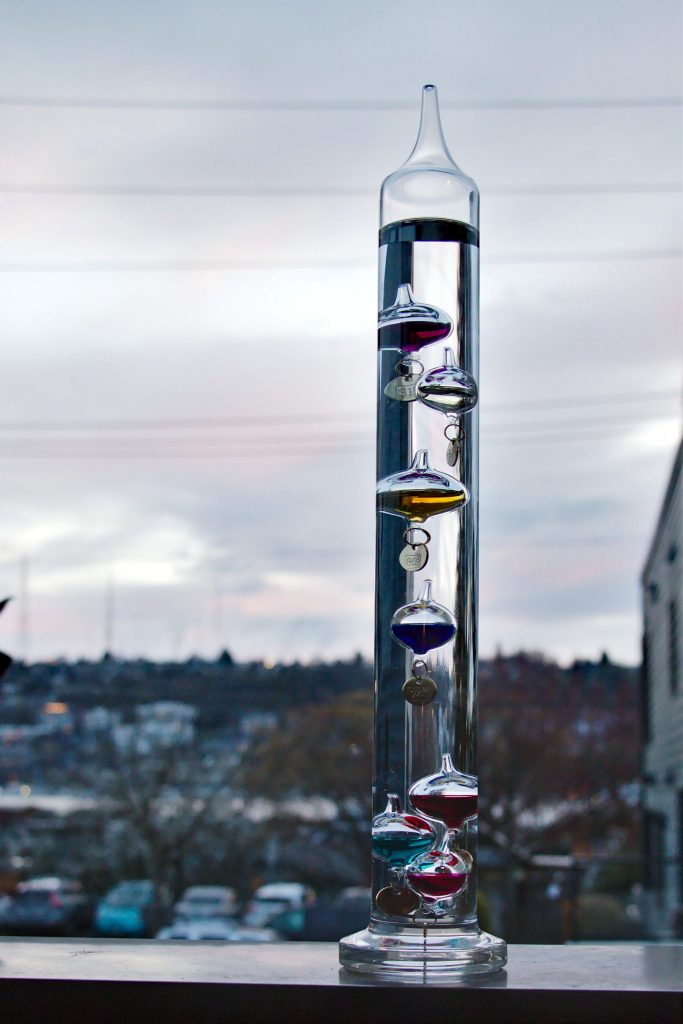 Some friend of a friend was over a few months ago (before the quarantine) and saw my Galileo Thermometer and explained to everyone how he thought it worked. He was wrong. So I figured, ok the world needs a better explanation of how these these things work. So I made this video.
The force balance on each float is gravity down, buoyancy up. The mass and volume (and therefore the density) of each float does not change as a function of temperature. The density of the clear surrounding fluid does go down with temperature. Because of this, the mass of clear fluid displaced does go down with temperature, and so the buoyant force does decrease as it heats up. When the upward force decreases, the floats drop down as gravity takes over.
To prove it, I made this video where you can clearly see the clear fluid rising as the thermometer heats up.