My mom has used Windows computers since the early 1990s. During a visit in October, 2021, I set her up with a Linux desktop computer as her daily driver, and so far she loves it.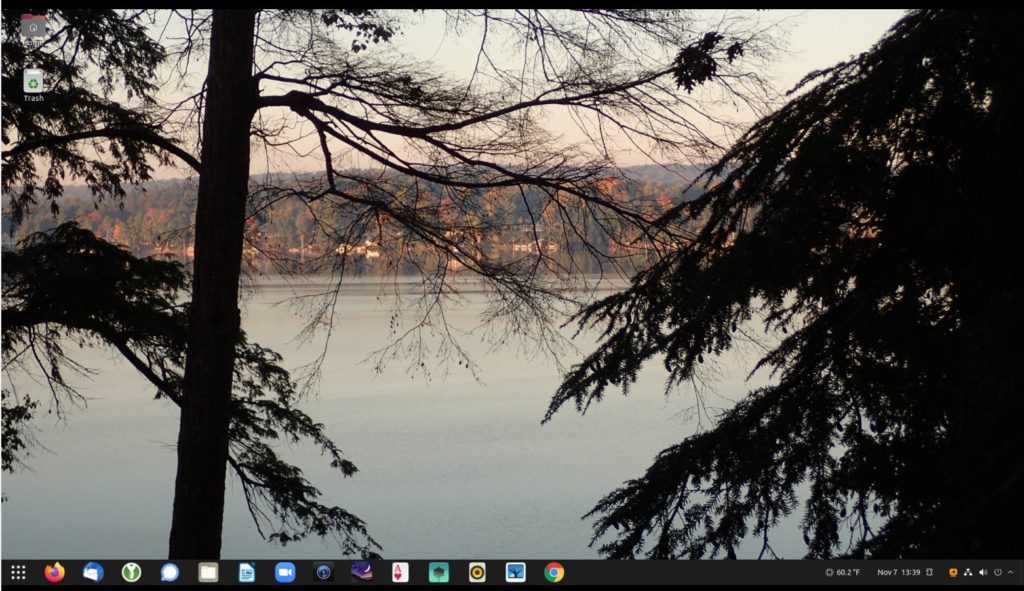 My mom is by no means a computer power user, but she does do most of the basics that people do. Email, zoom, chat, read the news, check the weather, print and scan stuff, watch Youtube tutorials, go on Facebook, etc.
I put all the major programs she uses on the bottom bar using the Dash to Panel extension, including:
Thunderbird for her email (she's primarily a IMAP user of her internet provider's included email)
KeePassXC for password management
Signal Desktop for messaging
Nautilus for file management (there are old home vids in there)
Libreoffice Writer for documents
Zoom for zooming
Amcrest security for security cams
Stellarium to see what stars are out (she's in dark sky territory)
Solitaire and Minesweeper
Rhythmbox for music
Shotwell for photos
Chrome for when Firefox isn't supported
I initially set her up with Ubuntu 21.04, upgraded remotely to 21.10, and will get her on 22.04 LTS soon enough.
She has a Brother laser printer/scanner, which works perfectly on Ubuntu for both functions. Her existing HD USB webcam works instantly and fine as well. Keyboard, mouse, external mic, and speakers all work too, naturally.
Even before we switched from Windows to Ubuntu, I've had an OpenVPN server set up on her router for many years. It's running DD-WRT. This makes it pretty easy to just VPN into her house and then ssh into the box to do various updates/fixes/checks as necessary. As a fun side-benefit, I can use it as an off-site backup server.
If I want to do something interactive on the GUI, I typically have her turn on the GNOME remote desktop screen sharing by reminding her of the steps. I fire up Remmina on my end and there I am sharing screen with her instantly. I did once want to turn this on without her interaction, which I was able to figure out with the help of stack exchange (as a sudoing user on a VPN'd in ssh session, that is).
I configured unattended upgrades to run every day and reboot occasionally so she doesn't have to worry about updates interactively. I turned off the release upgrades popups and will do the release upgrades for her for now.
In case I missed something in the migration, I left her old Windows computer plugged into just two cables: power and ethernet. I set up its C drive to allow sharing. So I can have her just press the power button and then mount the c$ share from linux with cifs and copy things over as necessary. I only needed this once, when I forgot to copy over all her previous mozilla email profile with her address book and stuff.
I keep calling to ask if it's being a pain or causing trouble. So far, everything is perfect. She likes it much better than the Windows 10 machine.
As a side trick, I also gave her a massive hardware upgrade at the same time, so maybe that is also part of why she likes it so much 😇.
I'm now a big believer that it's totally appropriate to give family's Linux desktops at this point, as long as you have a reasonable plan to provide some support (e.g. with via a VPN server or reverse proxy to one of your machines). I honestly don't think I'm going to have to do all that much support for it. I also fully expect this system to last her about 10 years. Once I upgrade her to 22.04 LTS maybe it will indeed last out until 2032.