Ever since I installed a mobile ham radio in my Subaru, there has been a pretty noticeable whine that revs up and down with the engine. I got a few complaints that the whine was on my transmitted signal. I can also hear the whine through my subwoofer, though it is quieter. I needed a low-pass filter to let the DC from my battery make it through to the radio while blocking any alternator-induced AC coming along for the ride. I was going to just buy one but then I searched the web a little and found that it was fun and easy to build my own!
I found Jim's (KB1VMX) write-up and thought I'd try it out. He used a quick-connect shackle but I thought I'd try a toroid. (I quickly learned that the quick-connect shackle has the advantage of being much easier to wrap wire through!)
Here I am right after I realized the spec said 20 feet of wire, not 20 inches.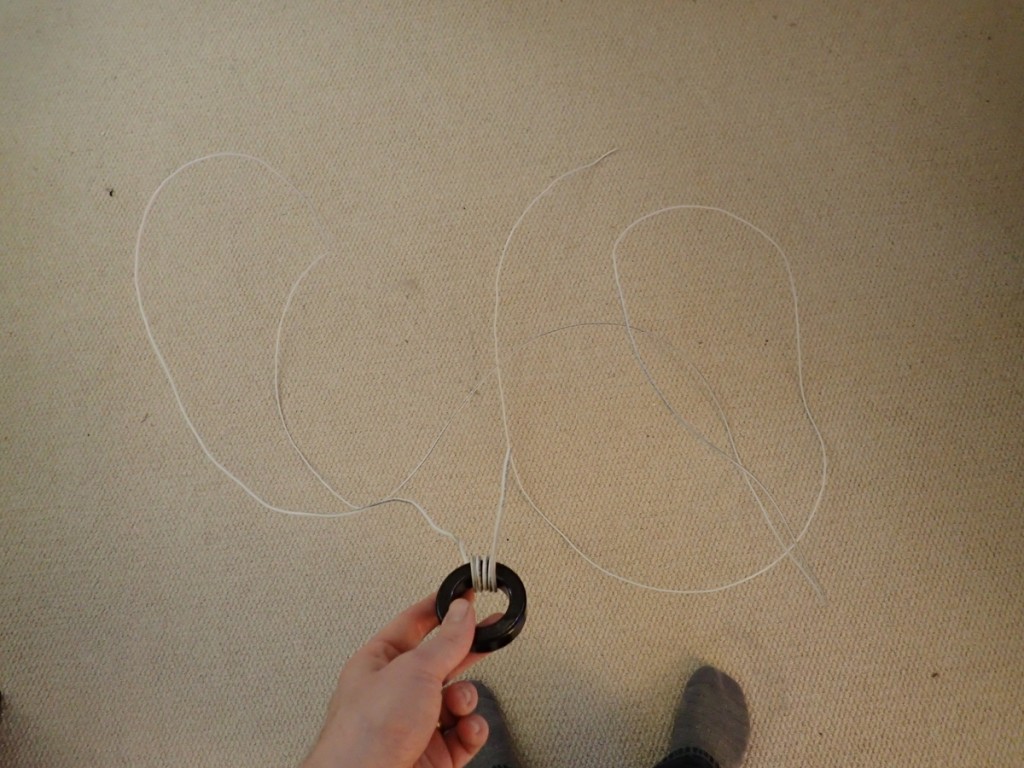 So then I wrapped and wrapped and wrapped to get a good inductor.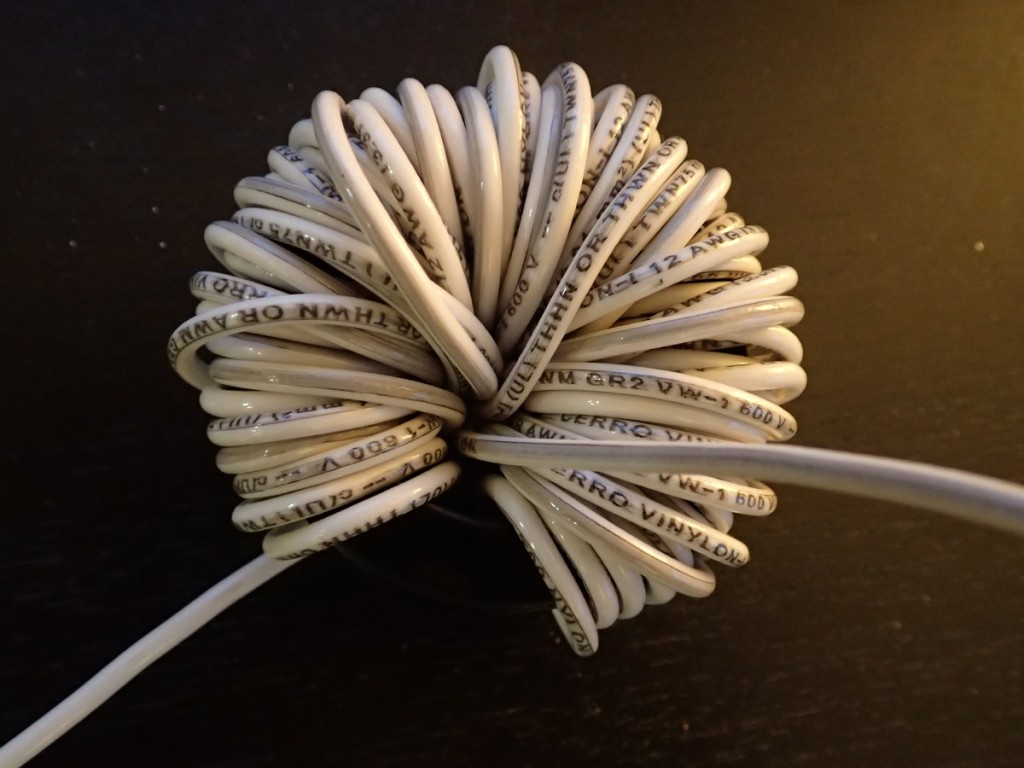 A low-pass filter is basically a complex voltage divider with the inductor between Vin and Vout to provide high impedance to high frequencies and the capacitor between Vout and ground to short any remaining high frequencies to ground. I put it in this project box and hot-glued the hell out of it.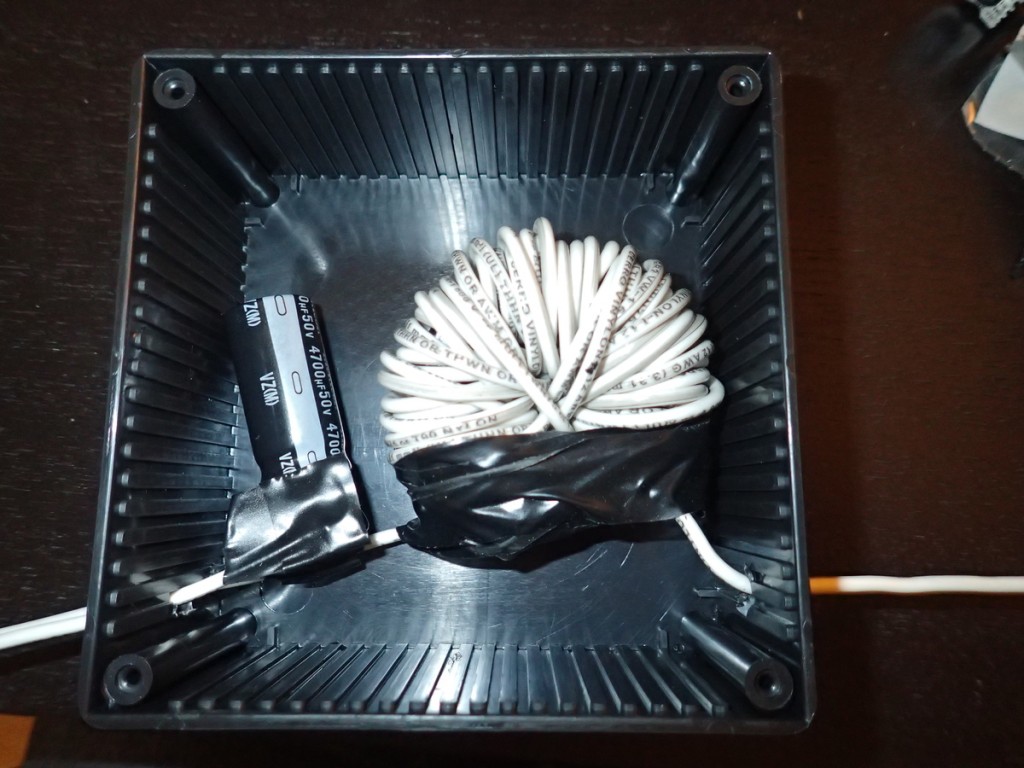 The glued box looks like this: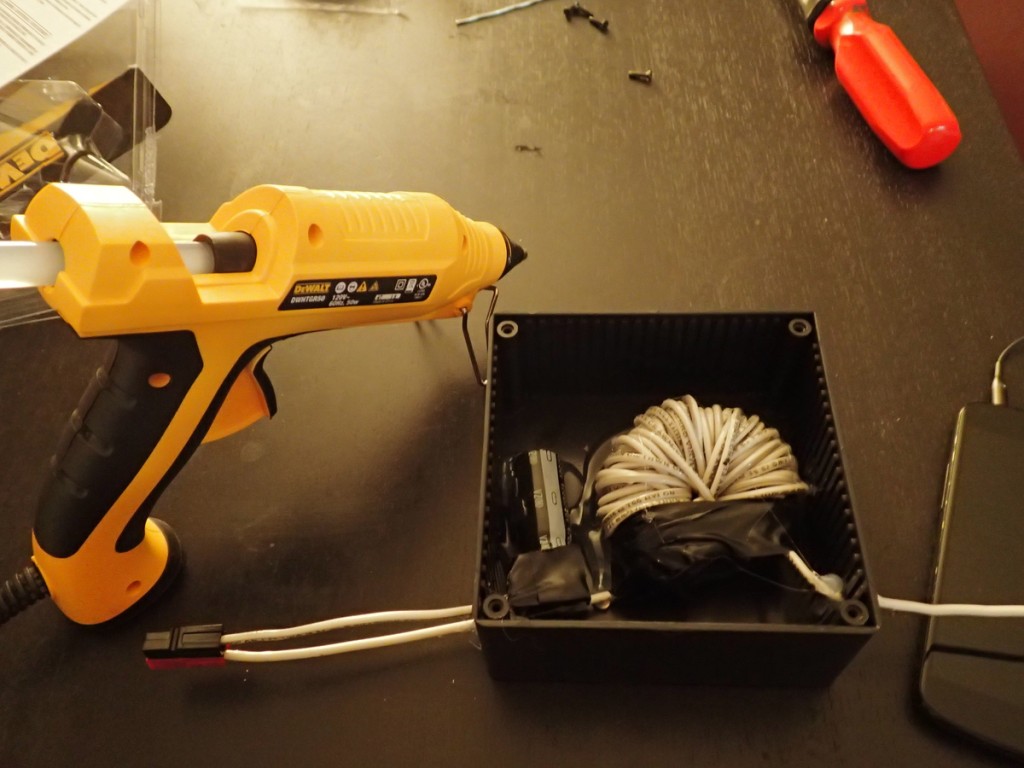 Finally, I had to find a place for it under the hood. I installed Anderson Powerpoles on it in case I wanted to remove it easily later.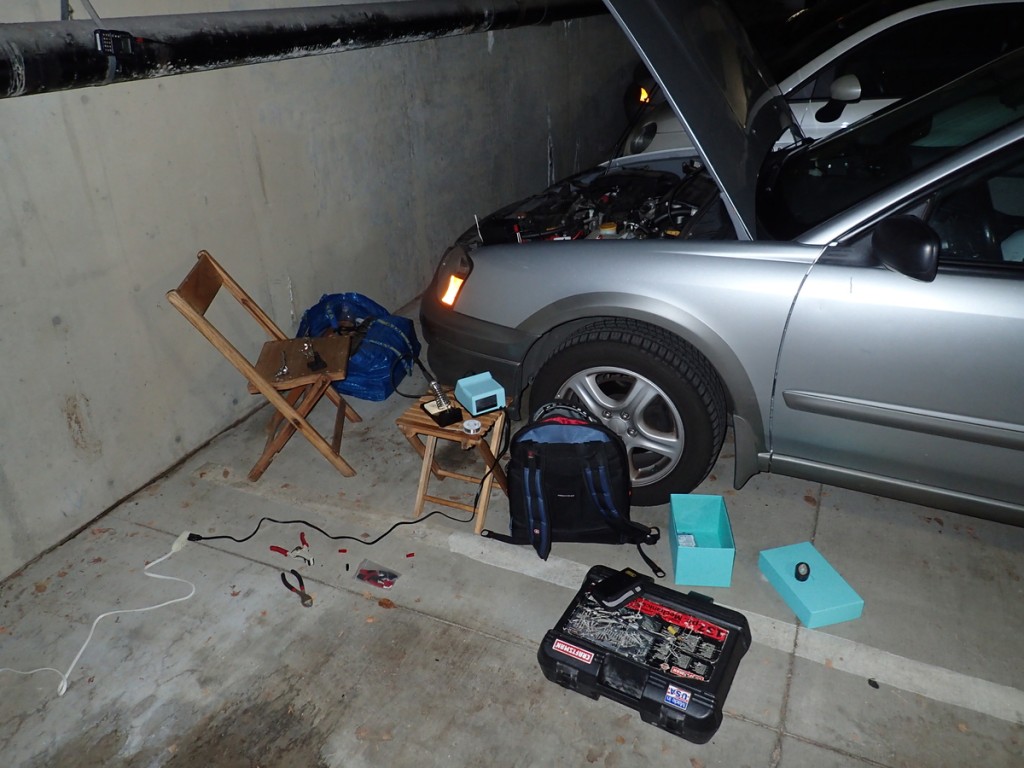 I found a nice spot between the battery and the headlight.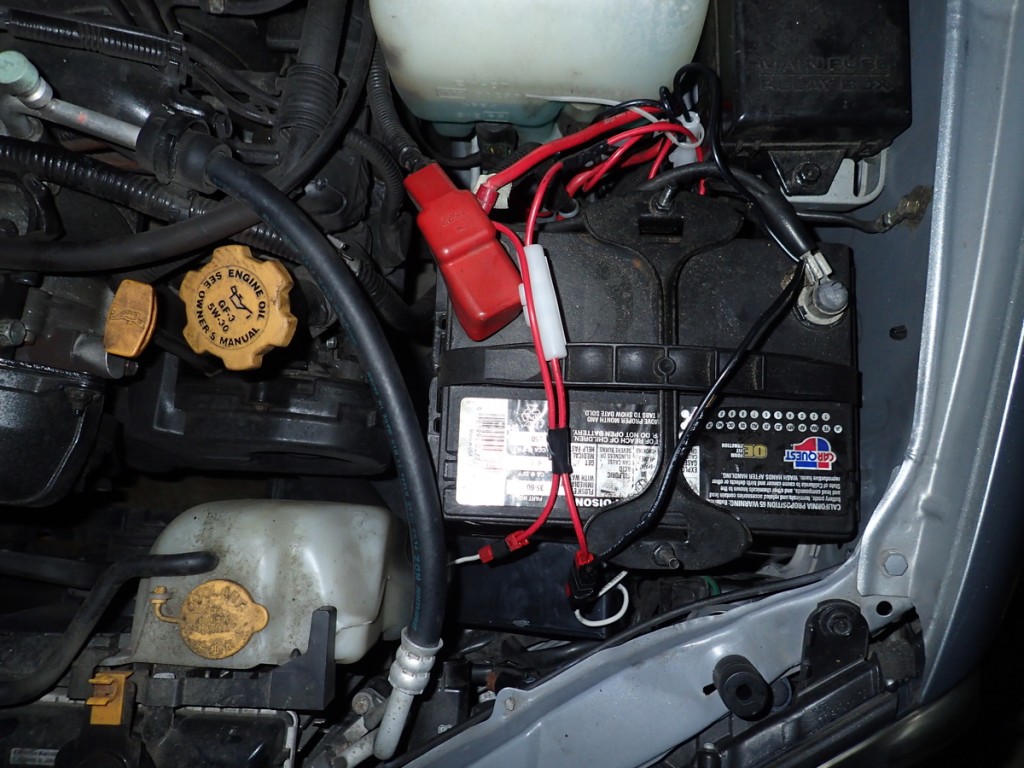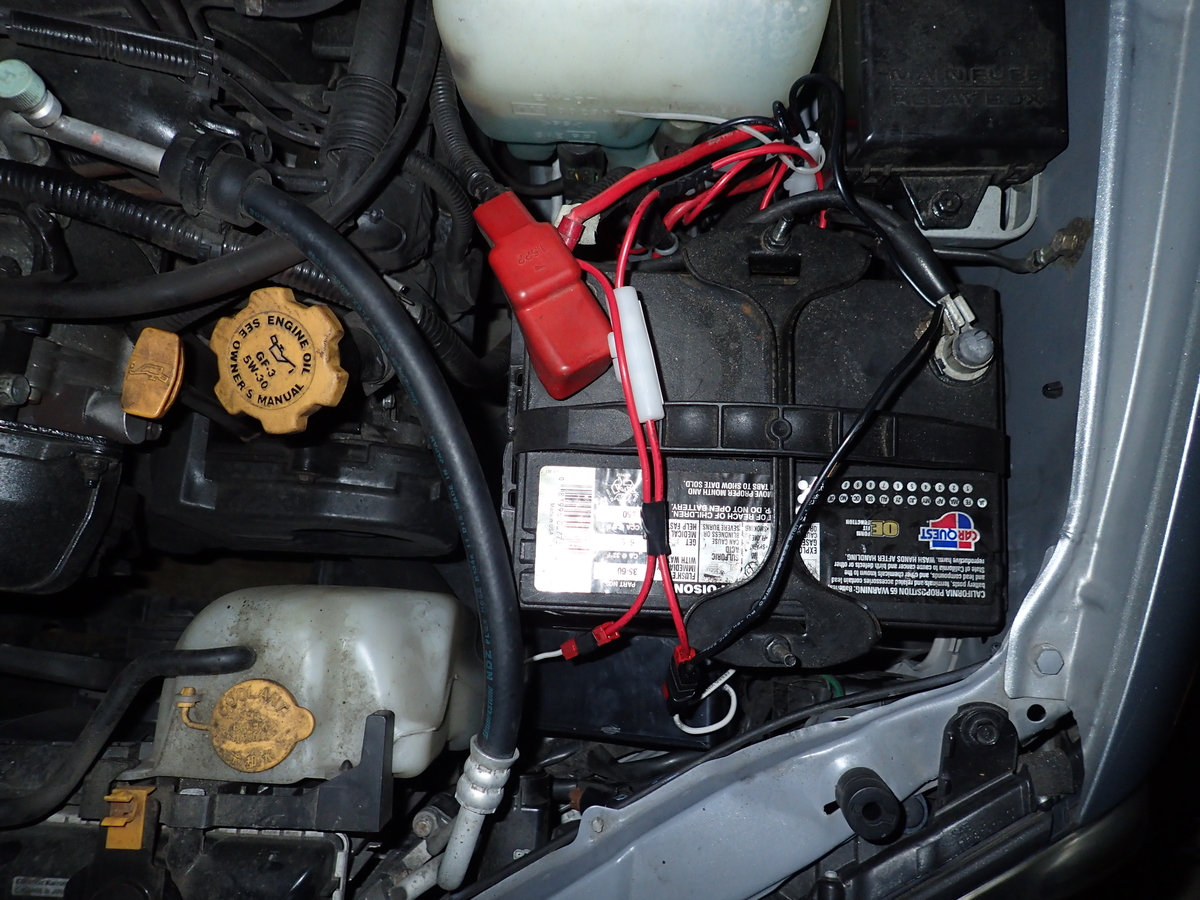 It work's amazingly well. There is no whine at all on my radio. I can hear the quiet whine on the subwoofer so I might actually make another one to install back by the amplifier anyway. That thing uses a bit more power than the radio. 😉