A year ago I built 2 DIY weather/air quality sensor packs to monitor the ambient conditions inside and outside, including carbon dioxide (CO₂) levels. Meanwhile, I got a COVID-puppy who sleeps in a covered dog crate. I got to wondering what kind of CO₂ levels that crate got up to at night. So I measured it.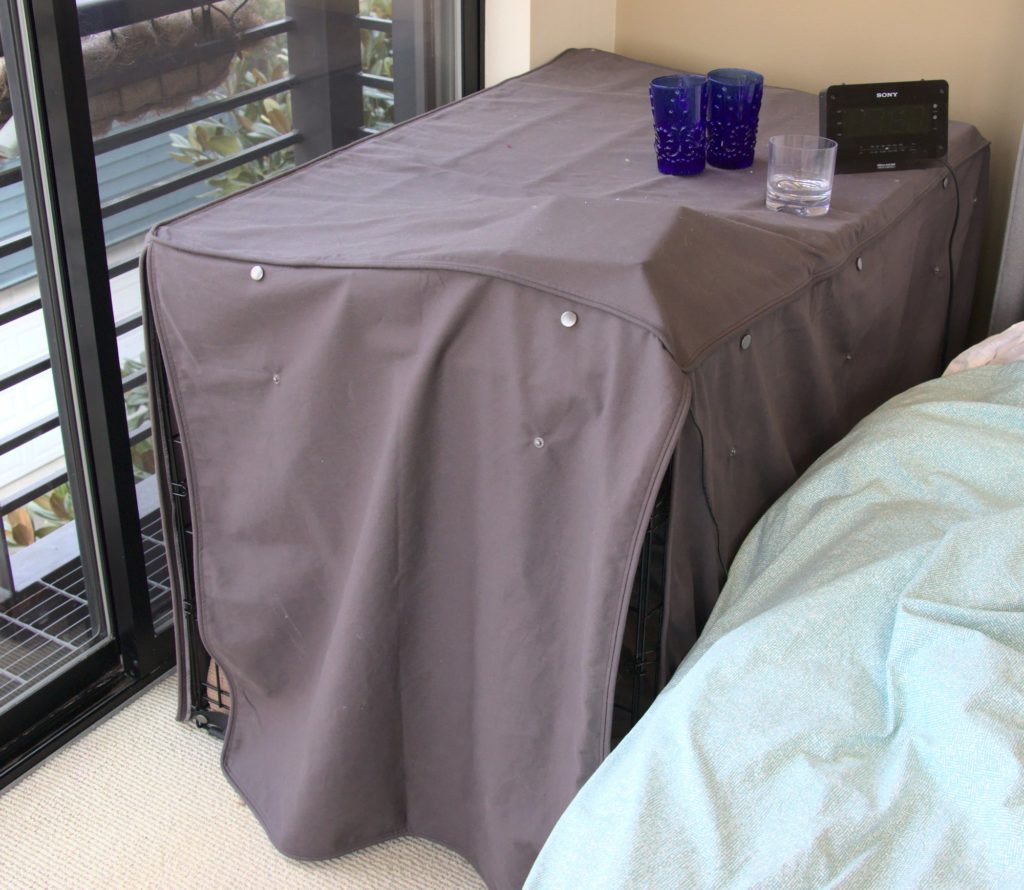 I just slipped the sensors under the cover like this and let it run all night.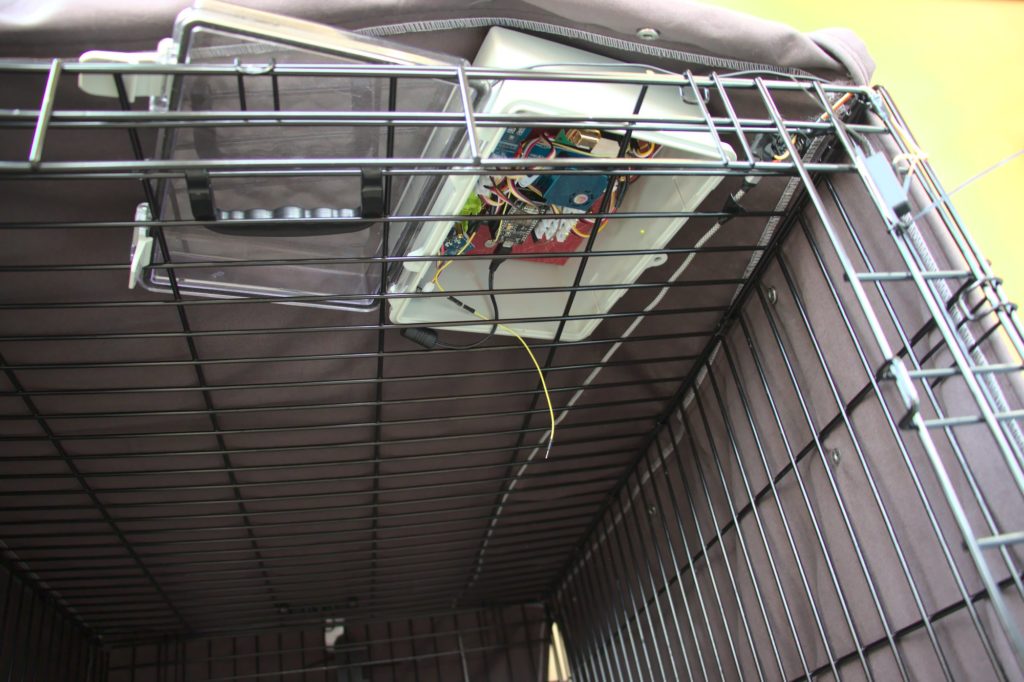 I graphed the readings from the previous day (outside the dog crate) and then inside the dog crate, as indicated with the arrow. As you can see, CO₂ levels did spike quite a bit but did not get above 2000 ppm. For humans, this would be expected to cause drowsiness and complaints about stale air, but would not be harmful.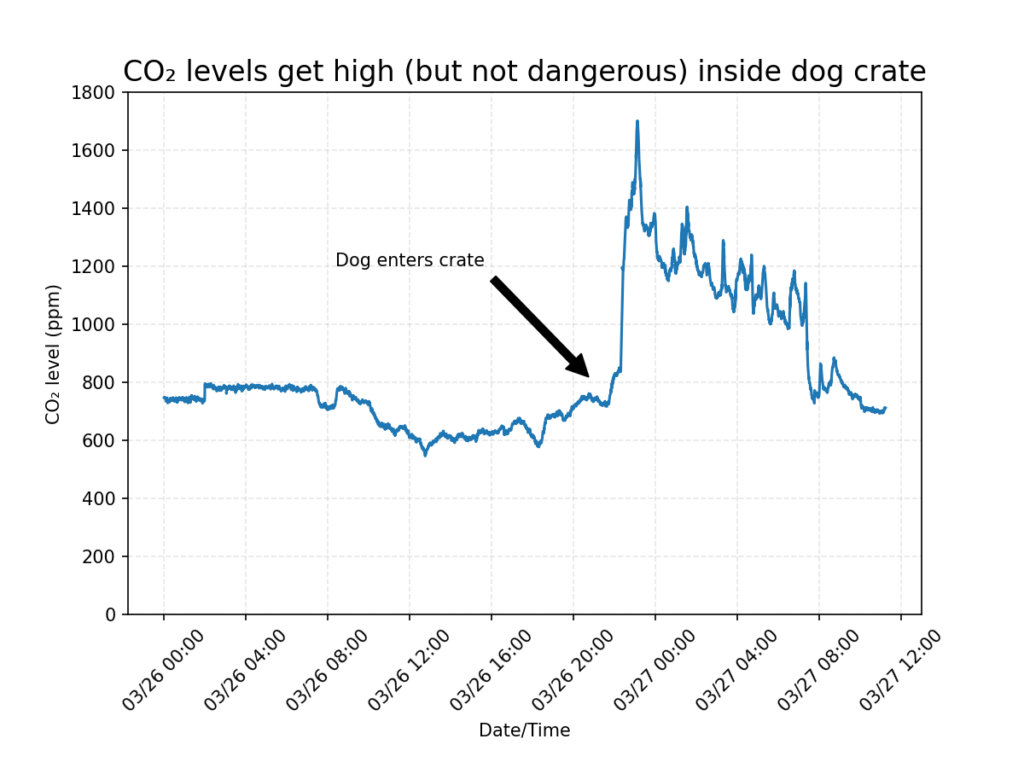 So in conclusion, a mostly-covered dog crate isn't deadly, but may be unconformable. I will be opening the back panel at least. I'm a little worried that if the cover was placed so that there were fewer gaps, it could get much higher.