You know how some airplanes can get their gas filled up while in the air by tankers (aerial refueling)? And how ships at sea do this too (underway replenishment)? And you know how self-driving cars and trucks are taking over everything soon? Well there's going to be a need for mobile gas stations on the road.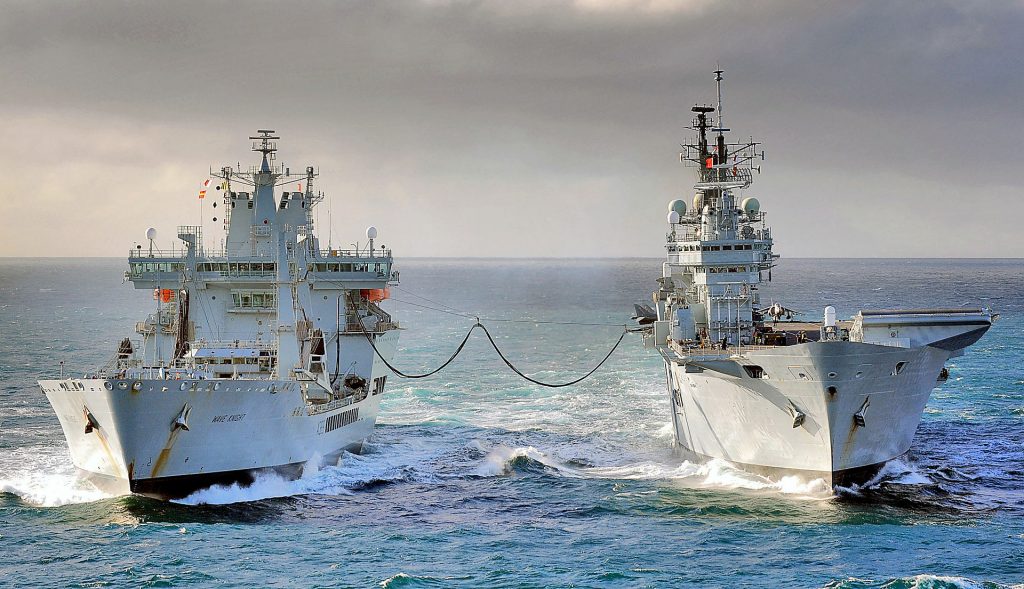 Think of it! Long-haul trucking will want to go non-stop, and to do so there can be little sections of road where a tanker truck drives alongside the main truck, hooks up a hose, and refuels it for 10 minutes while everyone's moving. Then the self-driving truck carries on and the tanker truck crosses the road, services a truck going in the other direction, and repeats until it eventually has to fill up from a bigger tank nearby.
Another manifestation is a thing on a long rail that refuels you as you drive alongside it. The hose could be on a sliding coupler that maintains a hermetic seal.
This could happen with passenger vehicles too. Presumably people will hop in their cars at night and expect to wake up in Florida the next day so they're going to need automated gas refilling as well. Ideally this would be underway but I guess if gas stations could just fill up cars that roll in that'd be acceptable too. It will be more comfortable and less disturbing if this happens while on the road though.
That'll be a billion dollar industry soon. If they're electric cars, these will be charging stations instead of refueling stations.