I went out for a quick motorcycle ride one night just as it started to rain. I turned South from Pine onto Broadway towards the gas station and the next thing I knew I was sliding along the ground in the middle of the road. I wasn't being careful enough and had slipped on the new streetcar rails.
A guy helped me lift the bike and get it out of traffic. I was dazed but the only damage I could see was a broken side-stand. The bike started fine and I rode it a few blocks home, defeated. I leaned it up against the wall and checked for more damage. There was a little scuff on the engine and the side case was scratched. And there was a small ding in the front wheel from hitting the center divider. Not bad. Looks like the crashbars did their job!
But oops, the side-stand was bolted directly to the frame and the mounting points broke right off. (This is a 2012 Suzuki DL650 V-Strom). When the insurance guy came out to assess the damage, he said the frame would have to be replaced. Boom, bike totaled. He explained that bikes total really easily and even knocking one over while still often does it. This seemed like a waste to me because the bike's in pretty good shape otherwise!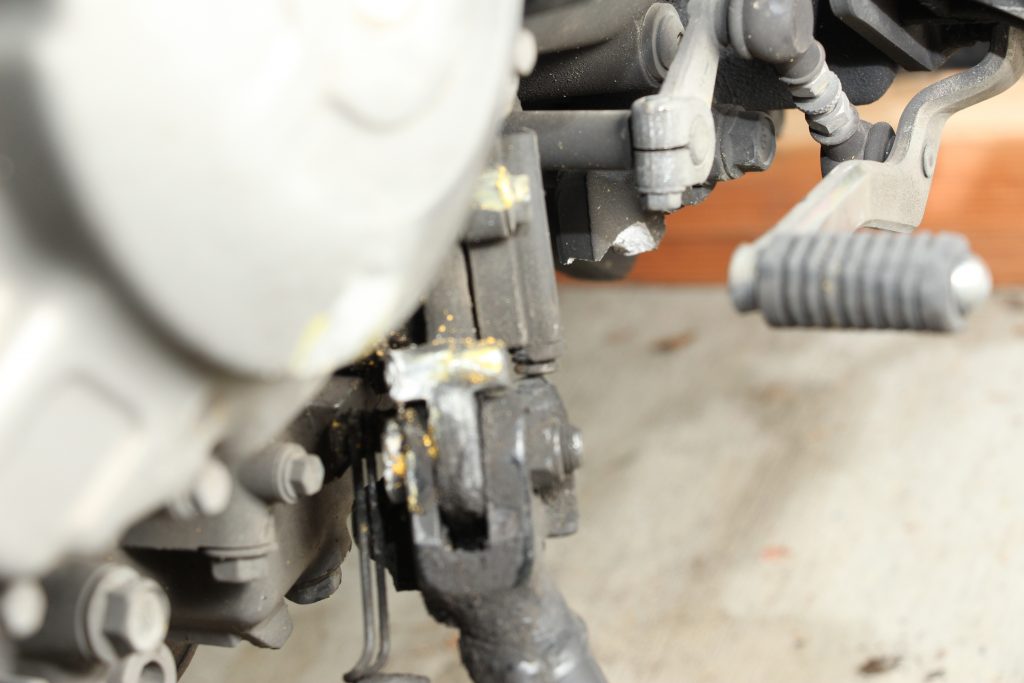 So I had to decide between buying another bike and keeping mine with a salvage title and "rebuilding it." I searched around for cool other bikes and actually found an extremely good deal on a 2014 adventure Twisted Throttle project bike with all the neat farkles like auxiliary lights, heated grips, and a skid plate. It looked awesome! I came really close to buying it, and even got a cashier's check for the guy, but then it turned out his name wasn't on the title and that he was selling it for a friend but I couldn't talk to the friend because he was working, blah blah. After hesitating, I backed out.
In the end, I decided to keep my bike for the salvage value (which was extremely low). I bought and installed a centerstand and ordered some other farkles to make myself feel better (aux lights and heated grips). I called a frame repair guy in Tacoma and he said he could fix my aluminum mounts for the side stand, no problem. The only downside is that I have to wait a while for the state to process the title as a rebuild. And now the resale value of the bike is much lower. I calm myself in my head by just pretending I sold my bike right now (and got paid the insurance money for it) and now I just have this ghost bike that I commute on.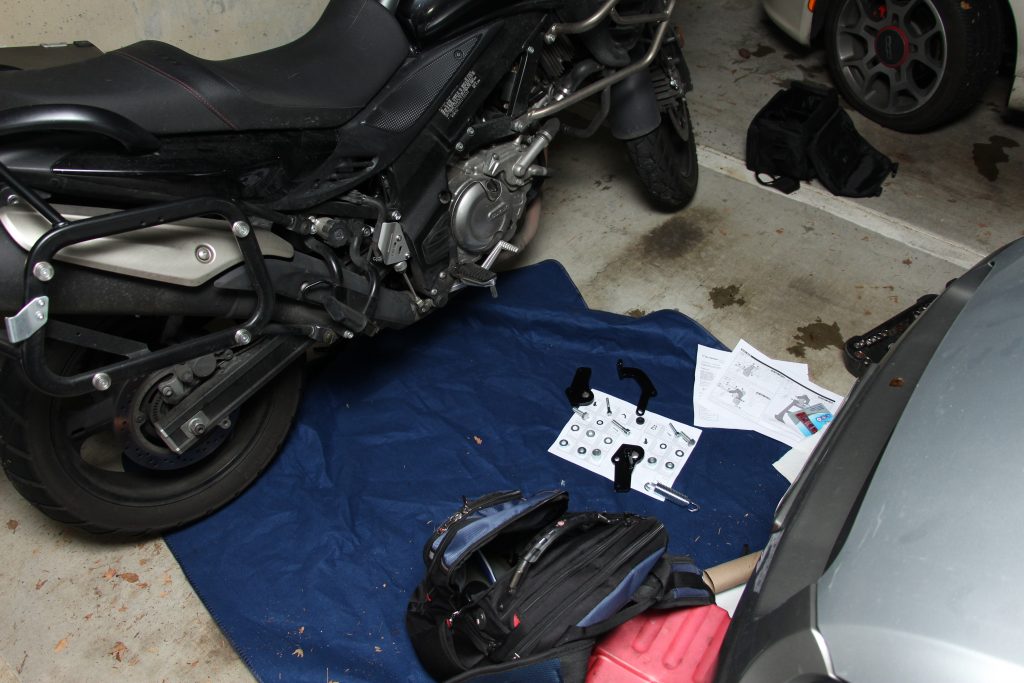 I'm pretty excited about my farkles though. Will post updates as I install more of them, and as the title business goes through, and after I get the frame welded.
Update:
Heated grips, LED aux lights, voltmeter, tool tube are all installed now. Loving it.